In 1359, Pedro IV of Aragon and III of Catalonia establishes the Generalitat in Vilafranca del Penedes, Barcelona and Cervera. In turn sends a census every Catalan territories, stating that in the region of Vilanova, specifically in Sant Pere de Ribes block the court and (a set of 8 houses medieval structure), run by Guillem de Cortey resident is Cubellas Vilanova, who years later will transfer to Genís Almogàver a noble citizen of Barcelona.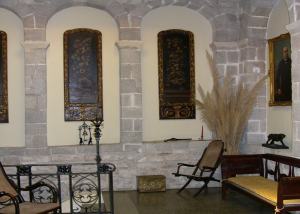 It appears in the year 1413 Bertran Nicolau (Barcelona merchant) who obtained from Pope Benedict XIII authorization for the foundation of a monastery of friars Jeronimos in Penedès lands or elsewhere in the diocese of Barcelona.
Settles with Genís Almogàver acquiring the Quadra d'Escortey Vey, with all lands, men and women who lived there. On October 9 the founding document of the Monastery of Jeronimos Friars and Bertran Nicolau endowed him with 14,000 lbs with the only condition that the friars had to celebrate Mass for their salvation while alive and after his death his soul was signed.
On October 21, 1416 Jeronimos sold the house to Blas de Castellet and settled in other more favorable place for the community, arguing the lack of water and forests, both considered essential for sustenance and development. The friars settled in Murtra de Badalona, ​​where his presence was much longer and fruitful.
Years later in 1464 the family Avinyó, specifically Gaspart D'Avinyó is appointed lord of the Castellanía of Cubellas and Vilanova, occupying the block Cortey as housing.
In 1601 and through inheritance Frederic D'Avinyó receives the house was renamed TOWER VEGUER, as obtained Veguería Vilafranca (medieval institution over a territory in which the absolute power rests with a single figure "the Veguer "). At his death his heirs, his daughter Jerónima D'Avinyó and his son Luis de Vilafranca, also obtained veguería Penedes. At this time the name of Torre del Veguer takes hold. According to the writings "la Cuadra" follows the succession of small feudal lords of Vilanova (the highest nobility of the time).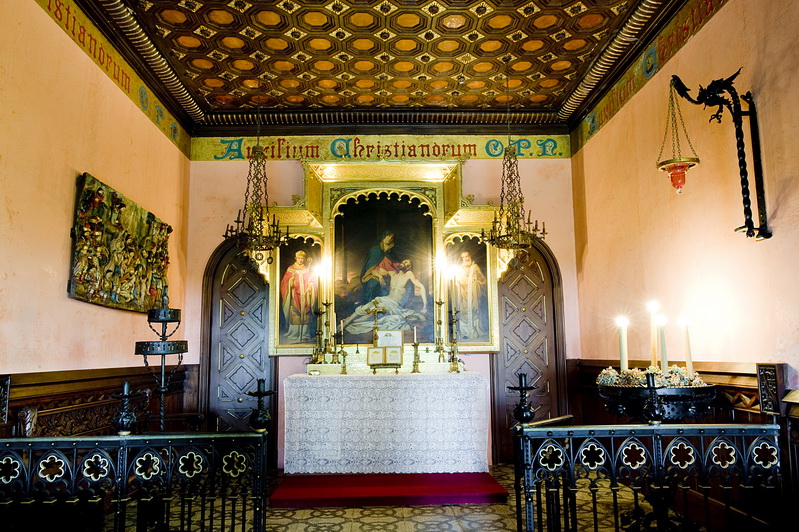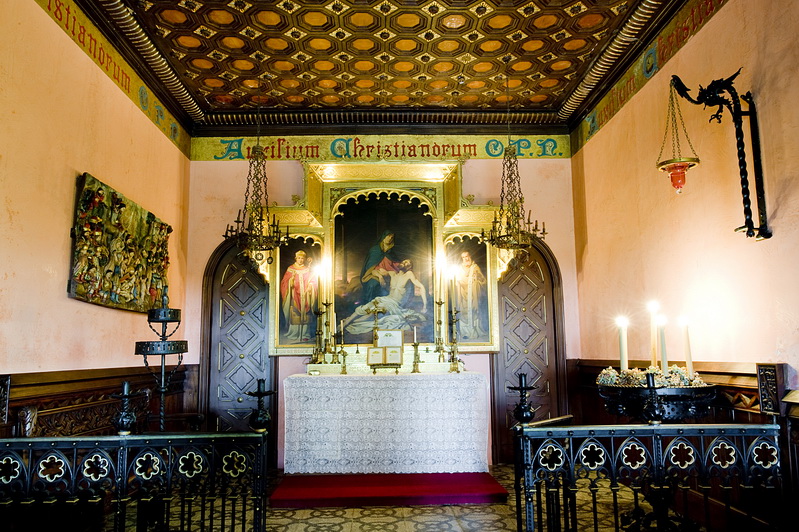 In the nineteenth century the property falls into the hands of Doña Manuela Fdez. De Santillán i Valdivia (Marquesa de la Motilla and Valencina, Countess of Torralba and House Alegre), niece of the Earl of Torralba. She married a military man of the Order of Santiago, D. Antonio Desmassiéres. They had two Fernando and Miguel Angel Fdez Santillan Desmassiéres and children. It was in 1878 when Michelangelo Desmassiéres sells Tower Veguer Don Josep Ferrer i Vidal.
Josep Ferrer Vidal, born in Vilanova, modest family. He is interested in studying oenology in Bordeaux various studies. Textile subsequently founded the company "Gumá and Ferrer," which later becomes "José Ferrer y Cia". Build factory sea in the Rambla de Vilanova. It was truly innovative technology in spinning and weaving cotton. Together with its in-law Antonio Lopez y Lopez (Marqués de Comillas), founded the Transmediterránea, Philippines Tobacco, Banco Mercantil, La Hispano Colonial and Northwestern Railroad.
In 1880 he was appointed president of the Savings Bank of Barcelona and President of the Employers Fomento del Trabajo Nacional. It was politician "Lliga Catalanista" and great defender of protectionism. Also Senator of the kingdom. At his death in 1904, King Alfonso XII, joined their children the surname Ferrer-Vidal, who was ennobled in the firstborn as "Marqués de Ferrer-Vidal". His sons Luis and Juan inherit: the Torre d'Enveja and La Cuadra Descortey (in this order).
Luis Ferrer-Vidal Soler, was also president of Fomento del Trabajo Nacional (1901-1905) and chaired the Caixa de Pensions since its founding in 1903.
Finally Juan Soler Ferrer-Vidal inherits Veguer Tower. It was a prestigious Catalan politician (Senator Tarragona). Build in 1895 a small theater where they come to represent some of his own works.
In 1896 he opened a small public chapel dedicated to Mary Help of Gothic Revival style.
The successors of Juan Ferrer-Vidal were Agustin Goytisolo Ferrer-Vidal and Elena Ferrer-Vidal Llorens, currently Joaquín Gay Montella Ferrer-Vidal and his 3 sons Joaquin Jorge and Marta Estany Gay Montella.
Veguer Tower, is listed as a historic building by the Generalitat of Catalonia (R-I-51-5665)