Our wines are born from the essence of their own land.
Torre del Veguer was founded in the 14th century and has evolved in accordance with its territory, its people and its history until it became a reference point. Among its walls are the sobriety of the medieval, the solemnity of the cloisters, the innovation of the industrial era and the perfectionism of the present day. An eclecticism that makes the difference in their wines.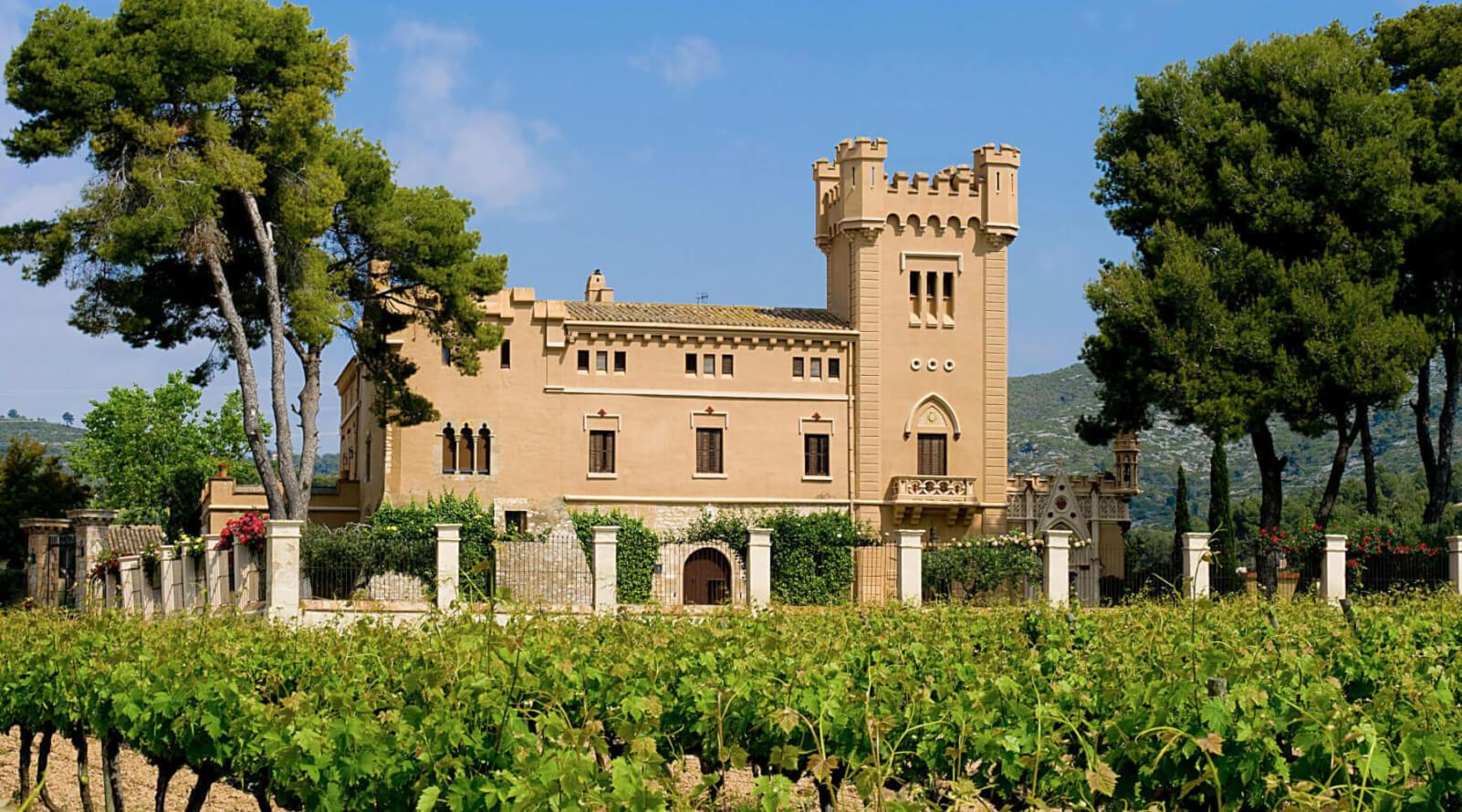 Torre del Veguer
Torre del Veguer  is one of the most unique wineries in the world of wine, located in an idyllic setting in Sant Pere de Ribes (Barcelona, DO Penedès). Familiar, Torre (Tower) del Veguer is a fortified farmhouse dating back to 1359, where we make quality wines from our own vineyards. organic vineyards. We aspire to excellence throughout the entire process, from the vineyard to marketing. Torre del Veguer's wines were already awarded the Gold Medal at the Universal Exhibition in Barcelona in 1888.
Respecting the medieval structure and the reform carried out in the 19th century, since 1995 new and modern facilities have been incorporated to produce wines following market trends.
In 1995 we started this new stage of the winery, based on the production of quality wines from native Garraf varieties such as Xarel.lo and Malvasía, Mediterranean varieties such as Muscat and Garnacha, and from other origins such as Cabernet Sauvignon and Petite Syrah. Our vineyards have been 100% organic since 2016 and are surrounded by the Mediterranean Sea as a backdrop.
Location and description
The so-called Torre del Veguer (Veguer Tower) is located at the western end of the municipality of St. Gallen. Pere de Ribes, touching the border of the municipality of Vilanova y la Geltrú, in the Garraf region.
It is an isolated building of eclectic style, built mostly during the 19th century on the basis of an old medieval "strong house" dating from before 1359, of which some elements are still preserved. Outside, there is a large round knitted arched doorway adorned with a 16th century marble coat of arms with the Avinyó arms and solid buttresses. Inside, three pointed arches in the cellar and a semicircular arch in the kitchen bear witness to the building's age. It is currently listed as a historical-artistic building by the Generalitat de Catalunya (R-I-51-5665).